Description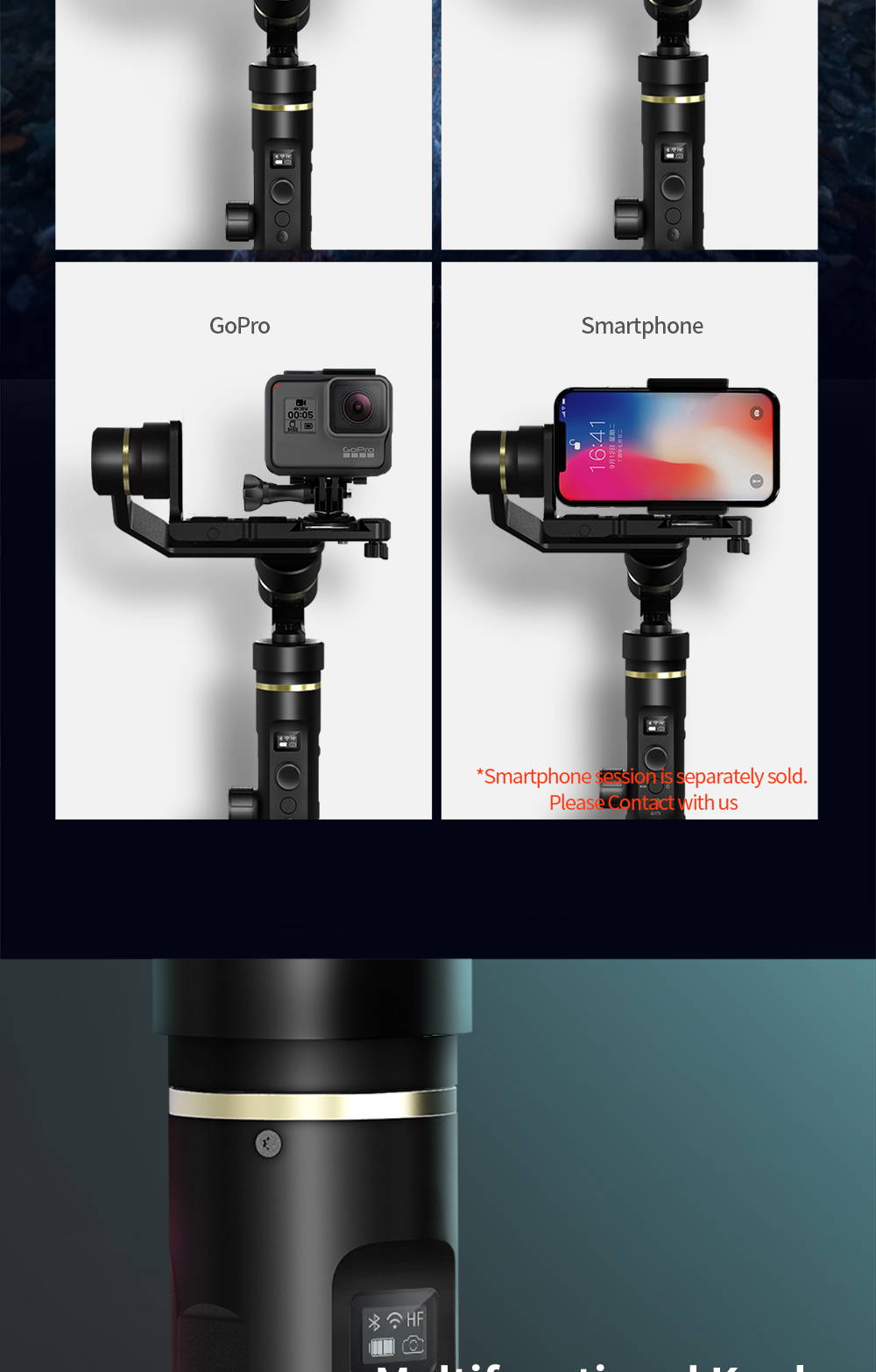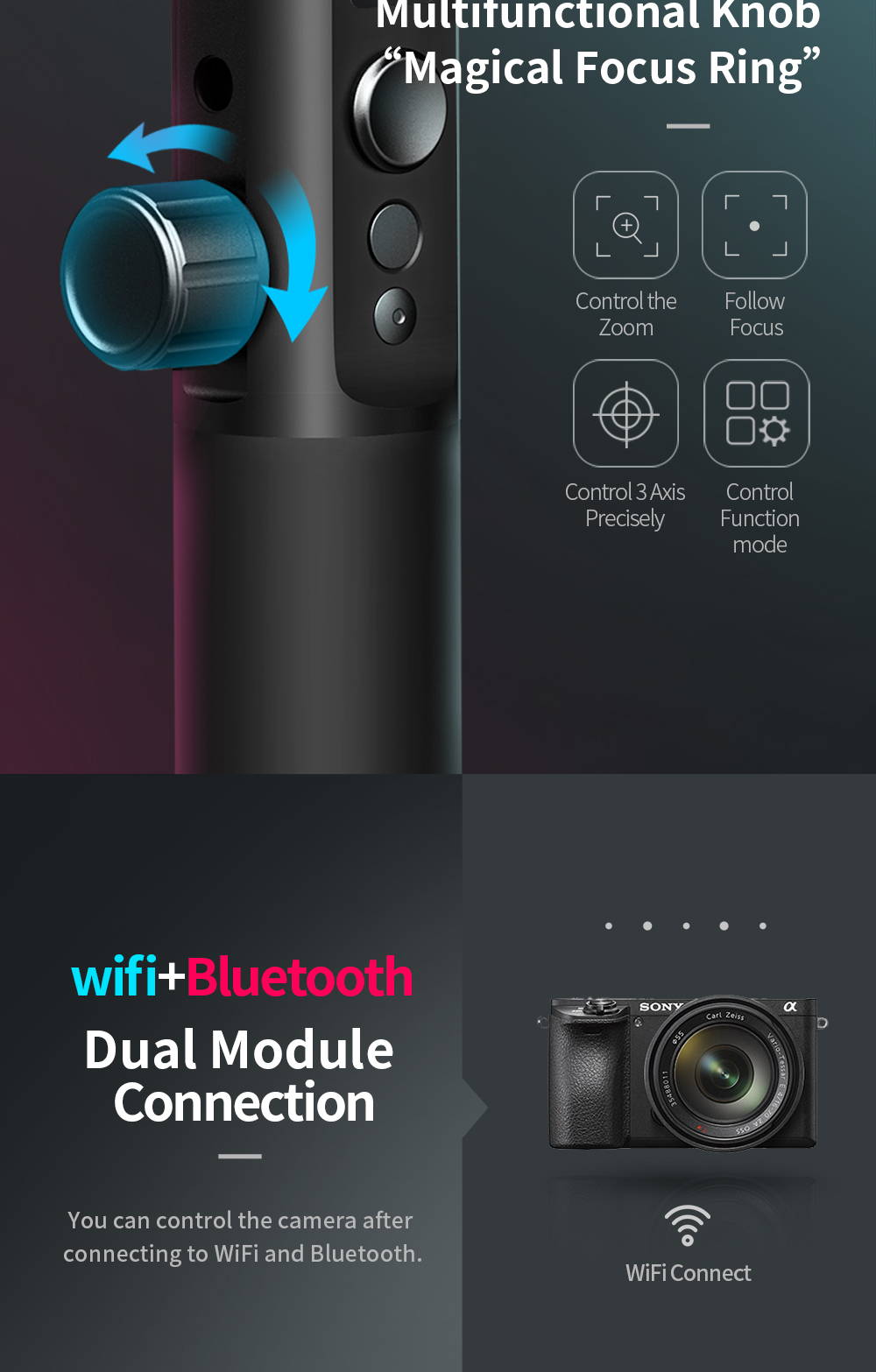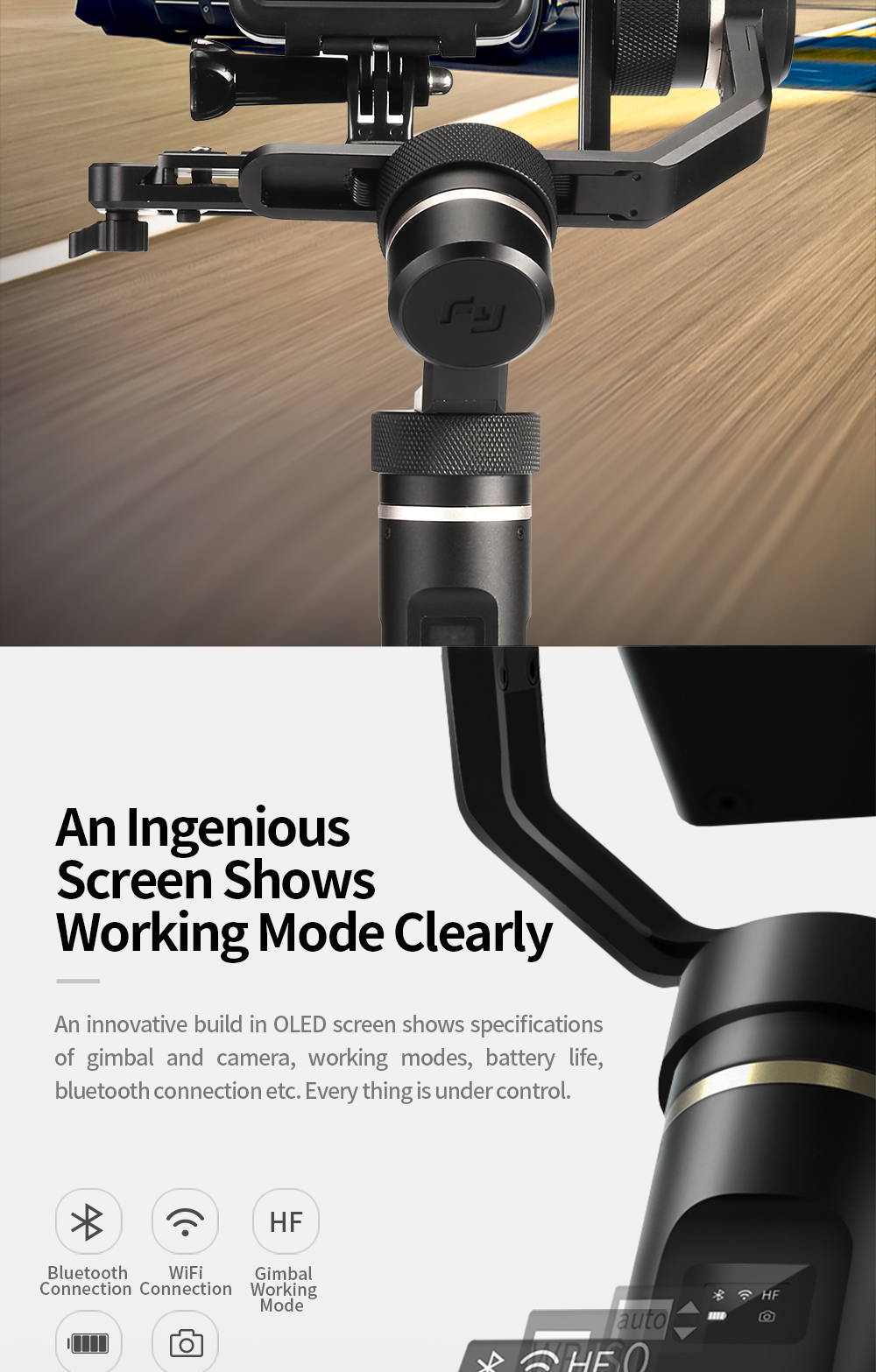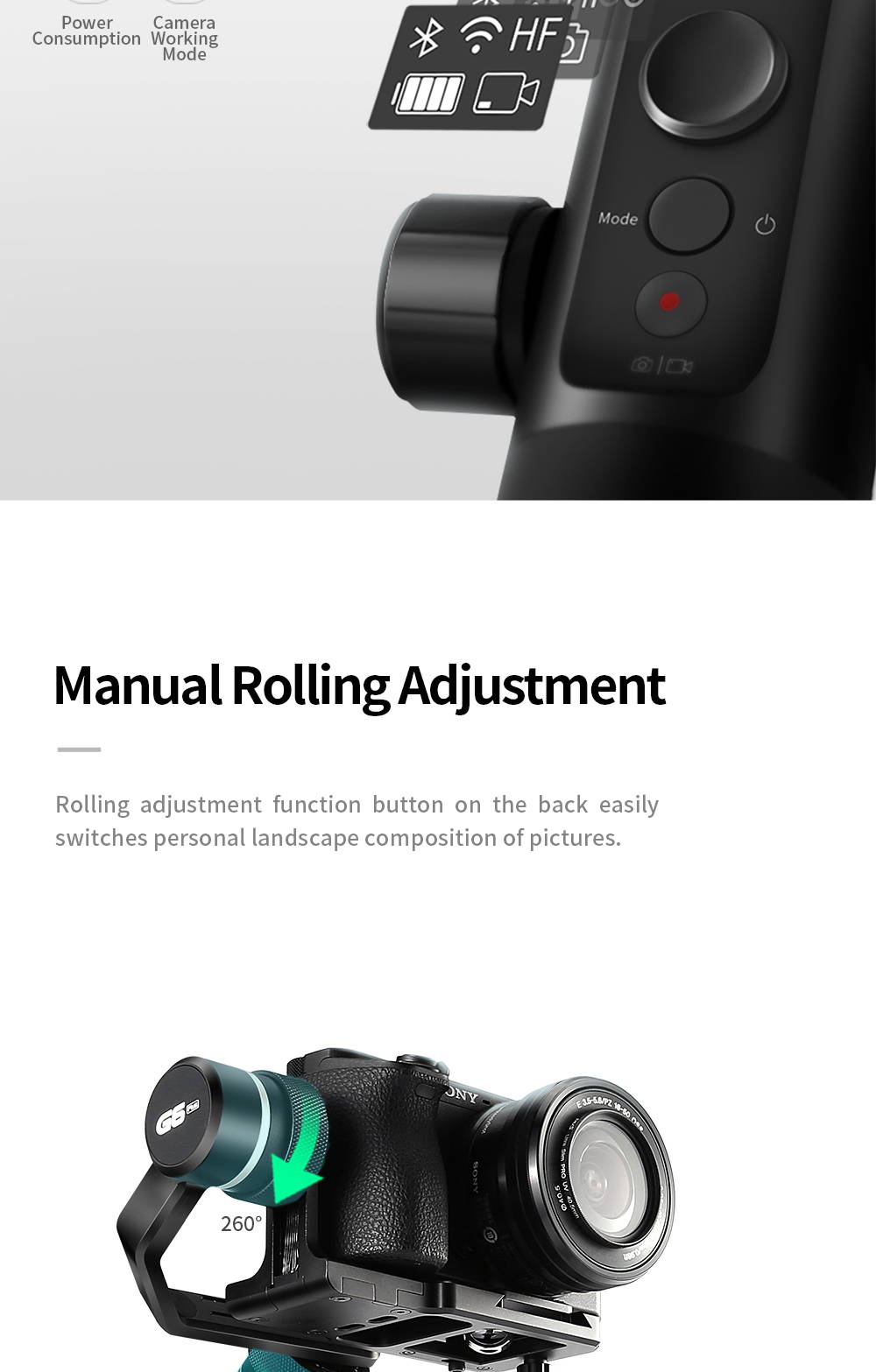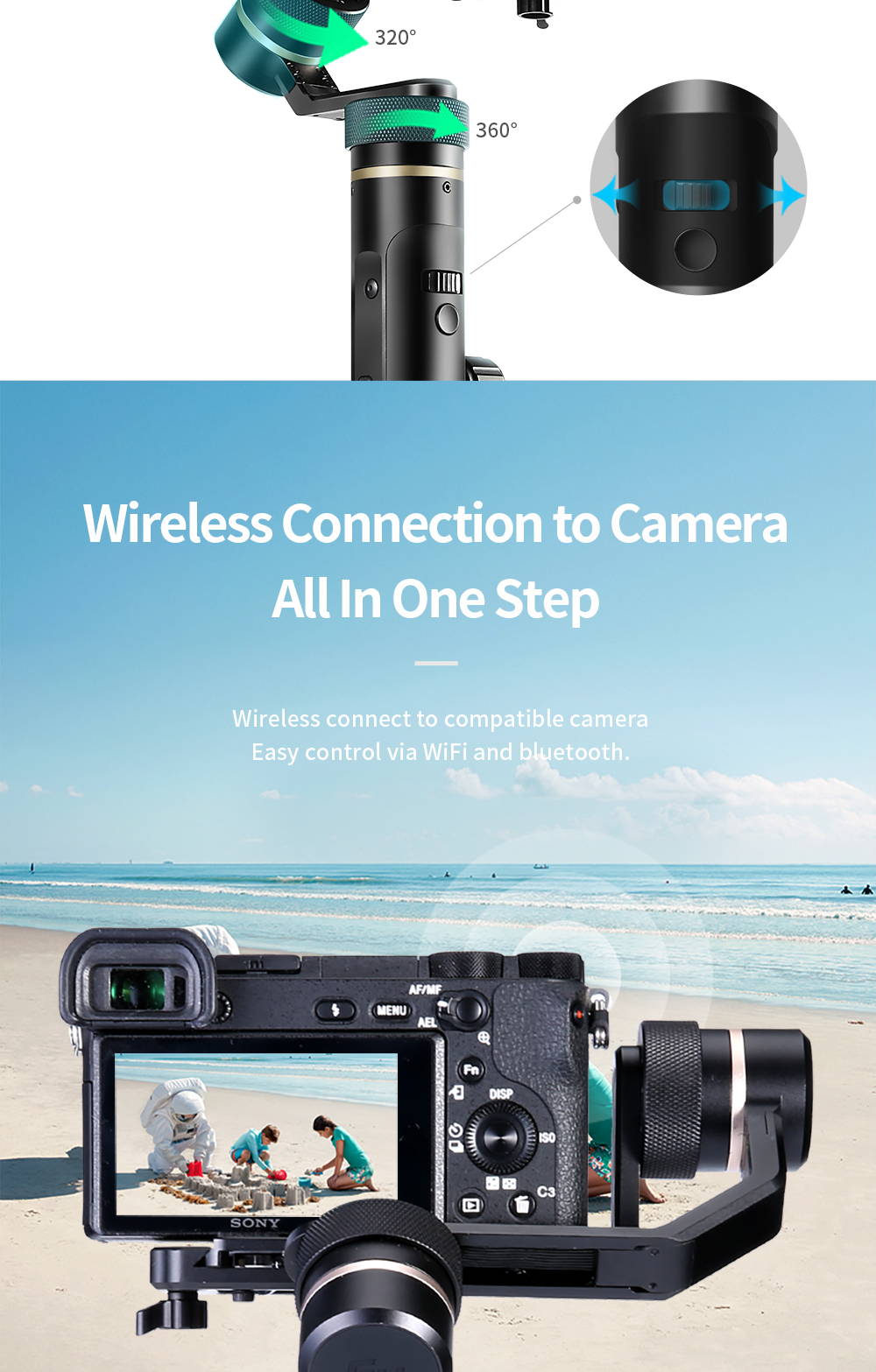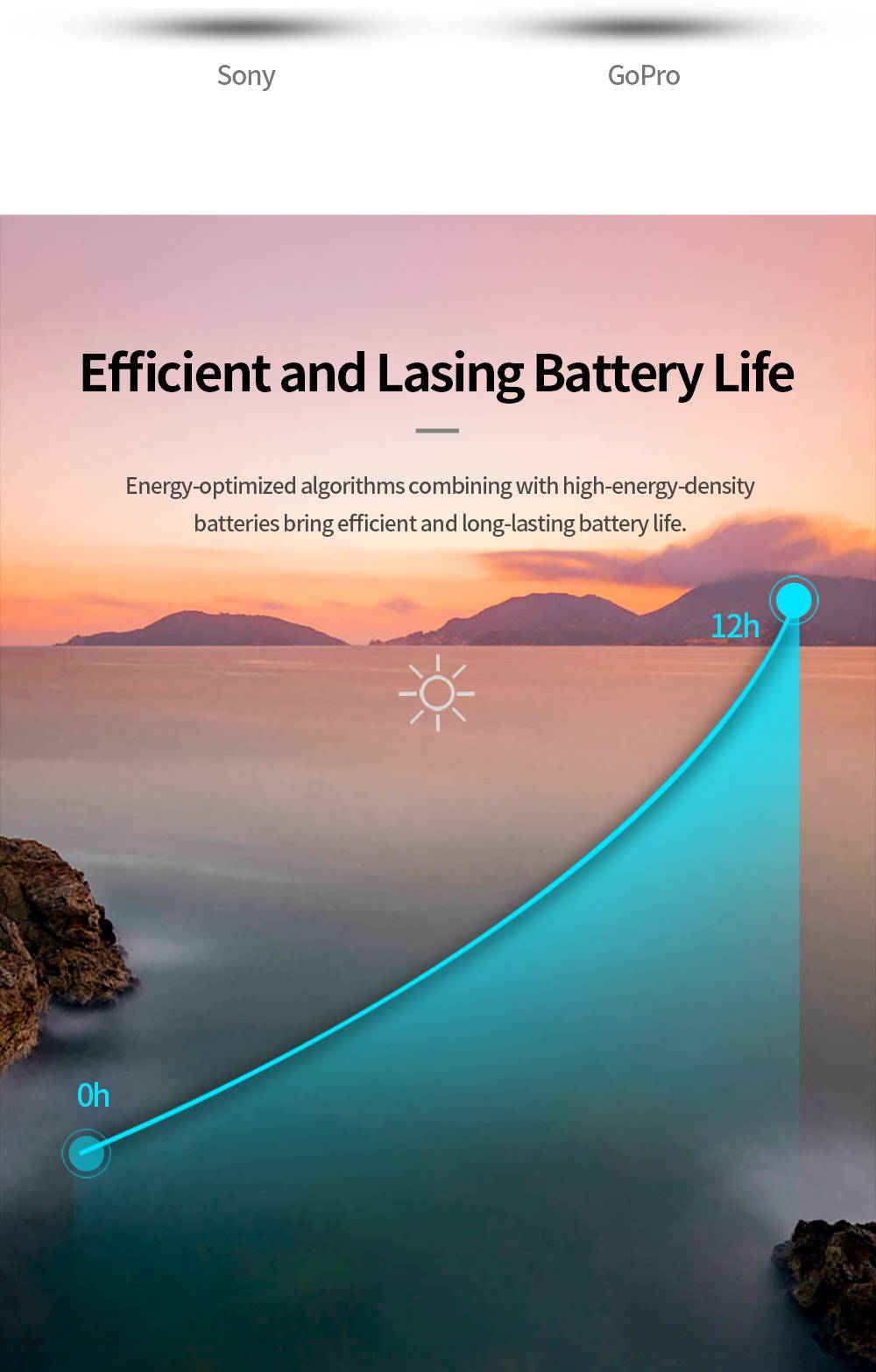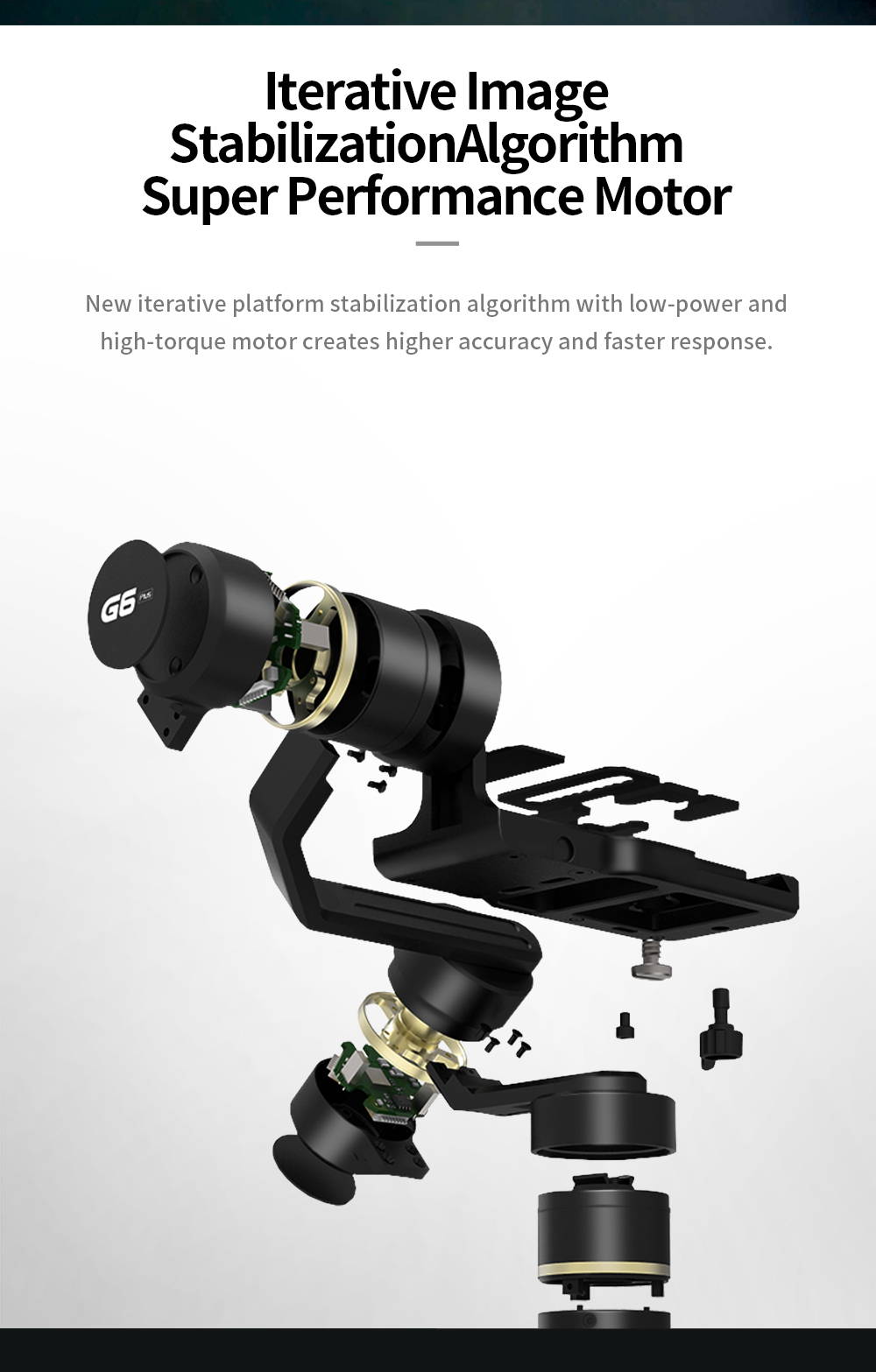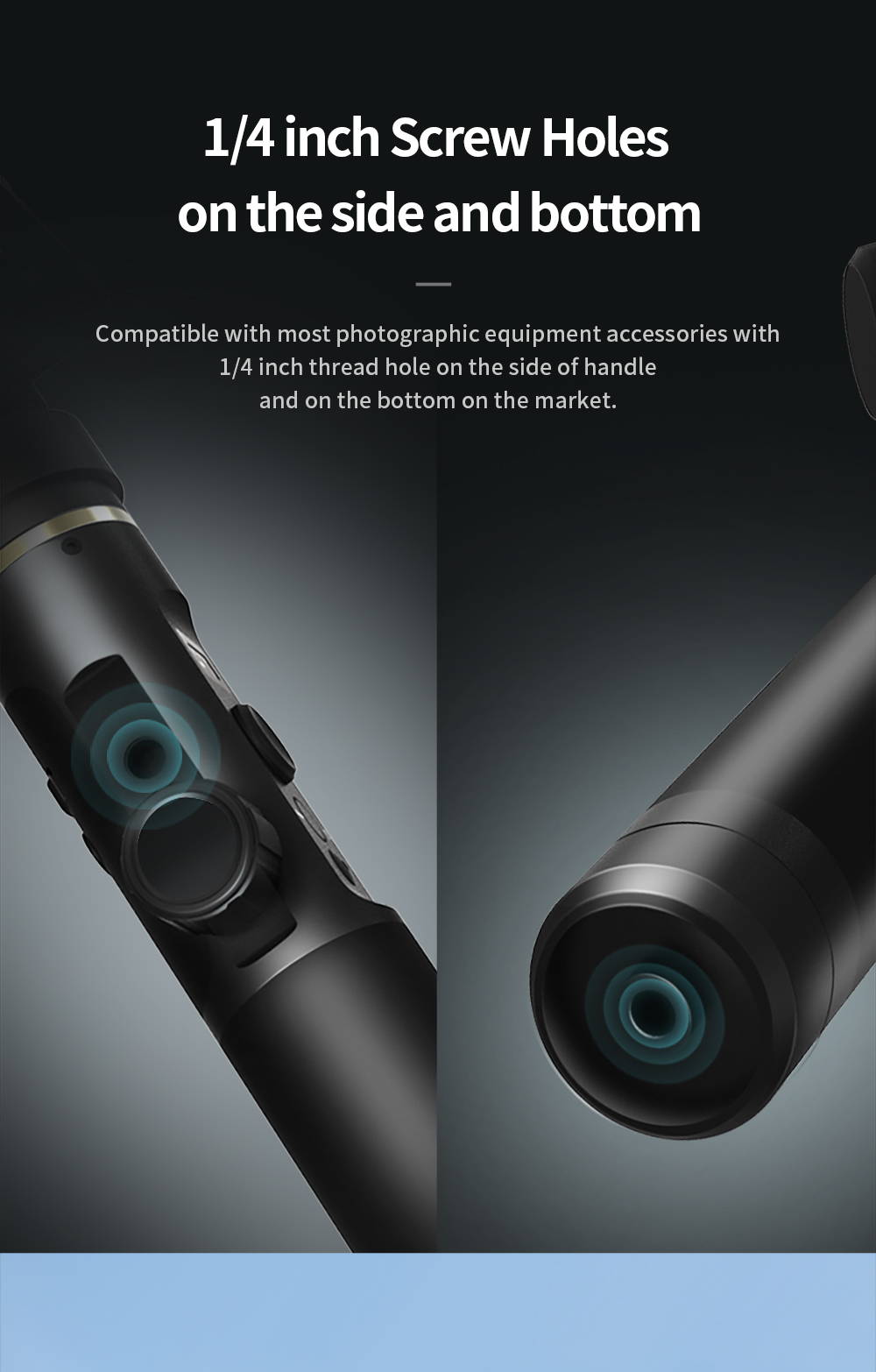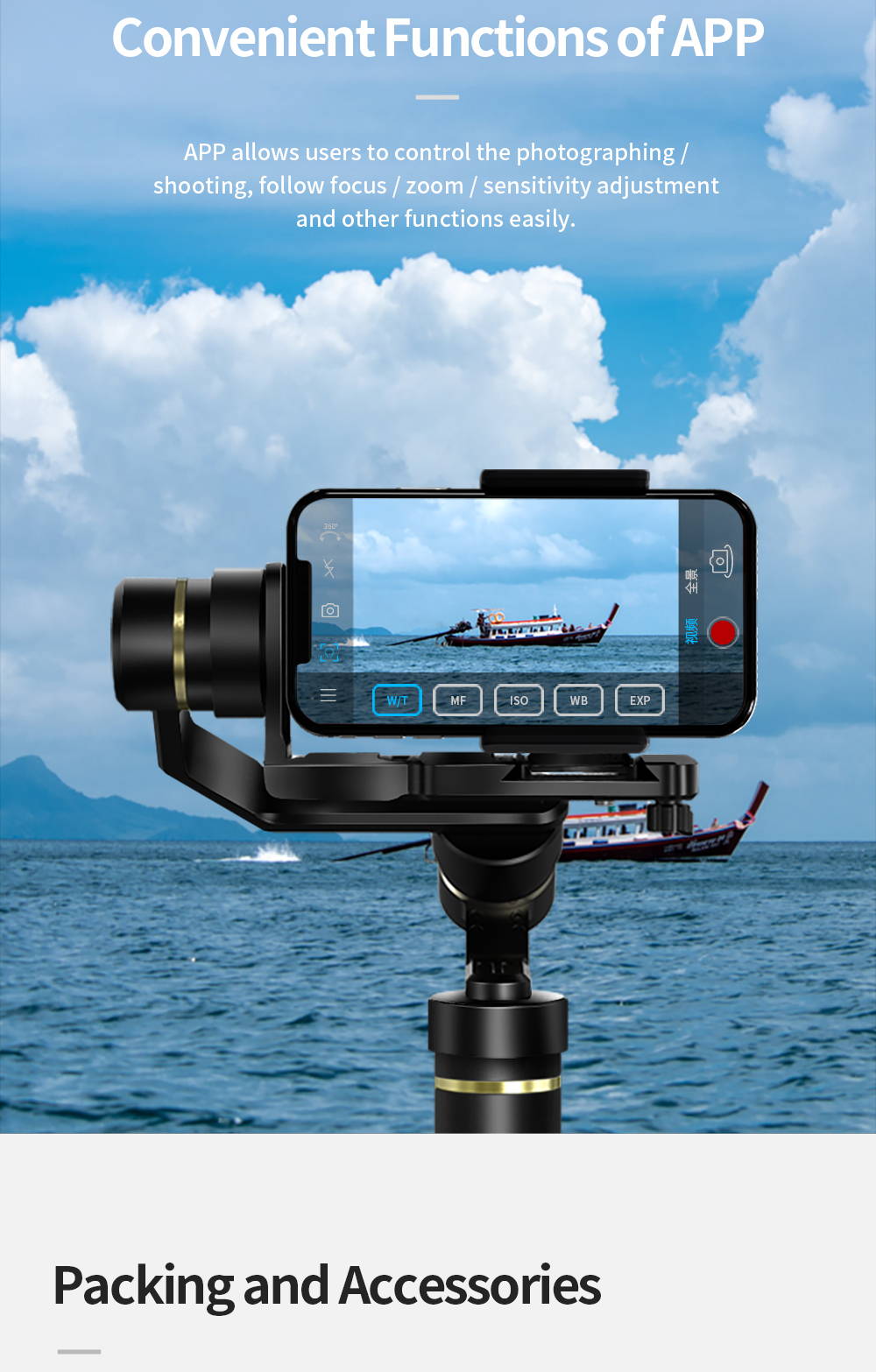 SPECIFICATION
Product Model
G6 Plus  (G6 Plus 3-Axis Stabilized Handheld Gimbal)
EAN Code : 6970078071018
Brand Name : FeiyuTech
Adaption
Sony RX100 / Sony a6300 (16-50mm or 28-70mm lens) / Sony a6500 (16-50 mm or 28-70mm lens) / Canon M10 (15-45mm lens) / Canon G3X ect.
It also could be compatible with Sony RX0 and GoPro Hero series of action cameras.
Fit for smartphone with smartphone adapter, the width of smartphone should be 54-87mm.
The maximum payload is 800g in the center of gravity balance, the camera height is recommended not to exceed 70mm, otherwise, the camera might hit the gimbal while it is working.
Titling Angle
260°
Rolling Angle
320°
Panning Angle
360°
Tilting Increments
2°/s ~ 75°/s
Panning Increments
3°/s ~ 150°/s
Battery
26650*1    5000mAh   3.7V.
Charging via USB port is supported.
(Note : The performance of splash-proof will be affected while charging.)
Display
√
Firmware Upgrade
√
App Settings
√
Compatible with Accessories
√
Balance Adjustment
Loosing the knob ring, move the cross arm to the left/right to adjusting the balance.
Moving adjustment sliding plate back and forth to balance tilting axis in horizontal direction.
Sliding the arms of three axis to balance the center of gravity of camera, and then tighten the lock screws for three axis.
Splash-proof Grade
Splash-proof
*It is banned from using under water, and being exposed to salt water
Usage Time In Theory
9 Hours
Weight
663g (Not inclusive of battery, camera , lens and so forth)
Features
Excellent splashproof technology ,no more resistance between you and the rain.
Unlimited rotation of pan axis allows to take wider footage.
Users can accurately compose the pictures without external monitor with a 35 degree elevation angle of roll axis in design.
Suitable for many kinds of cameras with no need for replacing other mounting plate.
Original multifunction knob provide more precise control.
The multifunction knob realizes zoom and follow focus.
Anti-detachable 1/4-inch thumb screw design, which could be compatible with action camera, smartphone, digital camera and mirrorless camera.
Anti-drop screws design without fear of missing any parts.
Vicool and FeiyuON support bilaterally to meet your different needs.
Power on and off with a reminder of the beep can be heard clearly outdoors.
It is pretty straight-forward to get information from OLED screen,such as battery indicator of the gimbal,working mode and the camera mode.
Change different modes of camera by one button.
It becomes utterly straightforward to have camera do photography.
5000 mAh battery provides a full supply of power to gimbal and camera.
Intelligently follow pre-set route in auto-rotation mode, matching motion time-lapse or automatic shooting.
Manually lock the angles of two axis without missing any splendid moments.
Find the unique beauty created by separate roll rotation control.
Trigger button to quickly enter lock mode and reset the gimbal.
Intelligent initialization to automatically check motionless desk and auto-complete.
Multiple working modes fit for most scene.
Compatible with extension pole and tripod with 1/4 inch thread hole on the side of handle and on the bottom.